Meet The Staff
The Society of Kabalarians of Canada is a non-profit Canadian society founded in 1963 which administers the teachings of the Kabalarian Philosophy. It is dedicated to creating mental freedom in the world by revealing the universal applicable principles of the Kabalarian Philosophy to help everyone live a more progressive, constructive, and healthy life.
It is managed by an elected Board of Directors.
It receives no financial support from any government agency, and depends solely on countless hours of volunteer help and financial support from the public and its members to carry out its education and life-skill programs for both adults and young people.
Its members are a cross section from all walks of life who are striving to apply these principles in their daily lives and make a contribution to make the world a better place for all people.
The Head Office and administration centre is located in Vancouver, BC, Canada and is staffed by full-time employees assisted by many volunteers. Office hours are Monday to Friday, 8:30 am to 3:30 pm (Pacific time). [contact info]
Team Members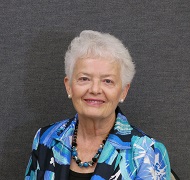 Lorenda Bardell
Office Manager
Lorenda is the office manager, President and a Director of the Society of Kabalarians of Canada. She is an accomplished speaker on the principles of the Kabalarian Philosophy and actively participates in seminar presentations. She adds her artistic and administrative talents to the head office. Her hobbies include cooking and singing with a musical group called The Harmonayres.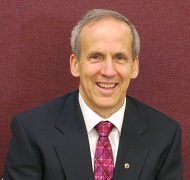 Garett Hennigan
IT and Web Manager
Garett is the manager of the Information Technology Department, and has contributed his engineering and technical talents to the development of the Society of Kabalarians website, online courses, and other technical program development. His hobbies include sailing and barbershop singing. He and his wife, Carllie, built their own catamaran and have extensively sailed around the Pacific ocean.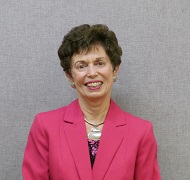 Dhorea Delain
Senior Name Specialist
Dhorea is the senior Name Specialist and Consultant of the Society of Kabalarians. Dhorea attended classes by the Founder, Alfred J. Parker, and, at a young age, was deeply reached with the ideal of assisting people. Thousands of people around the world know Dhorea and appreciate her wise advice. She is active in seminar presentations and radio appearances. Dhorea is the lead singer in a musical group called The Songbelles.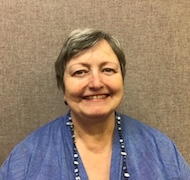 Lorea Ramsey
Reception / Order Support / Correspodence Study Support
Lorea is the friendly voice you hear when you call into the Society of Kabalarian offices. Lorea prepares all the Balanced Name Recommendation report, course, and cycle chart orders as well as answering the hundreds of emails we receive on a weekly basis.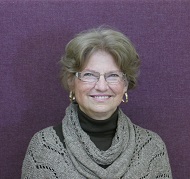 Taylore Maxwell
Kalex Business Consulting Services
Taylore is the manager of Kalex Business Consulting Services, a Kabalarian company that specializes in balanced business names. She is also the supervisor of the Society of Kabalarians correspondence division. She and her husband, Christophir, spend time during the summer helping out at the Kabalarian resort, which is situated in the Okanagan.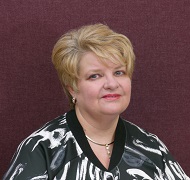 Michale Richardsen
Bookkeeper
Michale has her own bookkeeping business and we are grateful that she comes in twice a week to keep our accounting up to date and balanced. Michale has many skills in sewing and crafting and talents as a singer and pianist. Whatever Michale does, she does to perfection!
Correspondent Assistants for Online Courses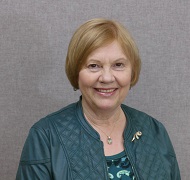 Brooklin Tylor
Correspondence Support
Brooklin is a volunteer Name Specialist and Correspondence Student Assistant. She enjoys working with and helping new students understand the principles of the Kabalarian Philosophy. Brooklin and her husband, Croft, love to travel and to spend time with correspondence students on their journeys.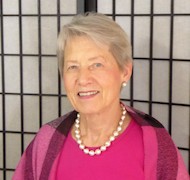 Jocelan Litton
Correspondent Assistant
Jocelan is a retired librarian and has served as a Correspondence Assistant for many years. She was introduced to the Kabalarian Philosophy at the age of 19 through family members and has participated in many activities in the organization over the years including musical performances, assisting in food services, as a class instructor and now as a volunteer in the Course Development and Name Report departments.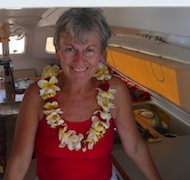 Carllie Hennigan
Correspondent Assistant
Carllie has been a student of the Kabalarian Philosophy for most of her life, as her mother introduced her family to the Philosophy after attending a lecture given by the founder, Alfred J. Parker, in Edmonton, Alberta, in the early 1950's. As an adult, Carllie chose to continue as a student as she found the Kabalarian Philosophy to be a positive, progressive understanding of life that helped her create a constructive, fulfilling life.
Carllie has taught Young Philosophers Sunday School and also had the opportunity to help design and to teach the Healthy Living course. She is often asked to act as an assistant in various weekend seminars. She has served on many panels and given presentations at various levels of study in the Philosophy. In addition, she enjoyed having many articles published in earlier editions of The Kabalarian Student and she is a published freelance writer in several international magazines. She also has convened many banquets, breakfasts, and lunches for the Philosophy.
Carllie and her husband, Garett Hennigan, have sailed coastal British Columbia for many years, and as well, offshore for two years to Mexico and Hawaii on their catamaran, Light Wave. Carllie also plays squash, cycles, and runs to keep fit.
Thought for the Day